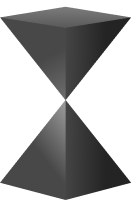 Zero is a basic version of Teleport Trike ― an electric vehicle powered by both electricity and muscles.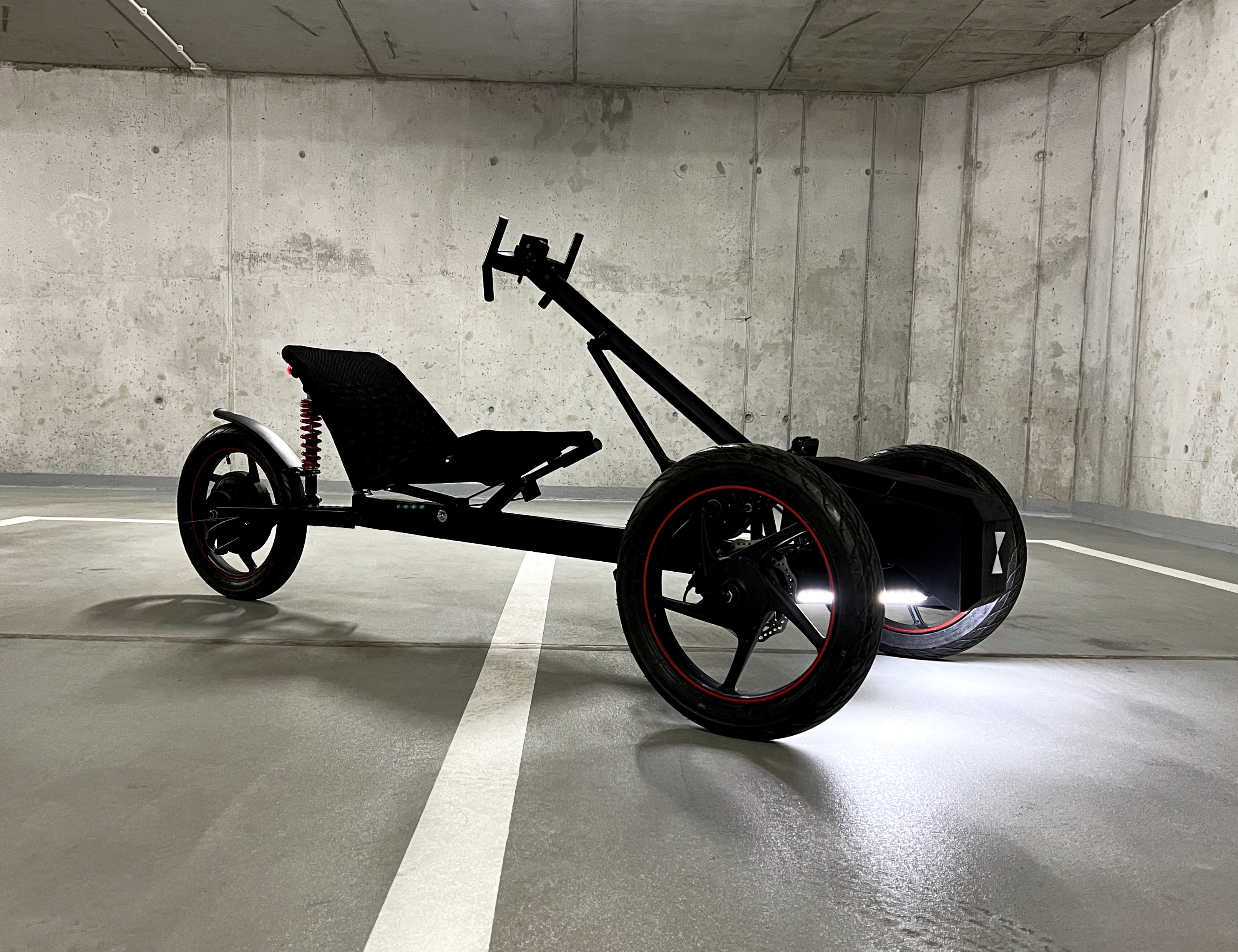 It's the remedy for overcrowded streets
Trike is a city vehicle that allows you to move seamlessly between two points without being stuck in traffic jams.
25 km/h
Speed
Maximum speed of Trike on public roads.
100km
Range
The full range of Trike Zero.
3h
Charging
The time of charging from 20% to 80%.
Intuitive and extremely functional steering wheel
The Trike's steering wheel is equipped with intelligent light control, a built-in speedometer and odometer for intuitive control of the vehicle. In addition, three power-assist modes allow you to smoothly adjust the resistance of the pedals.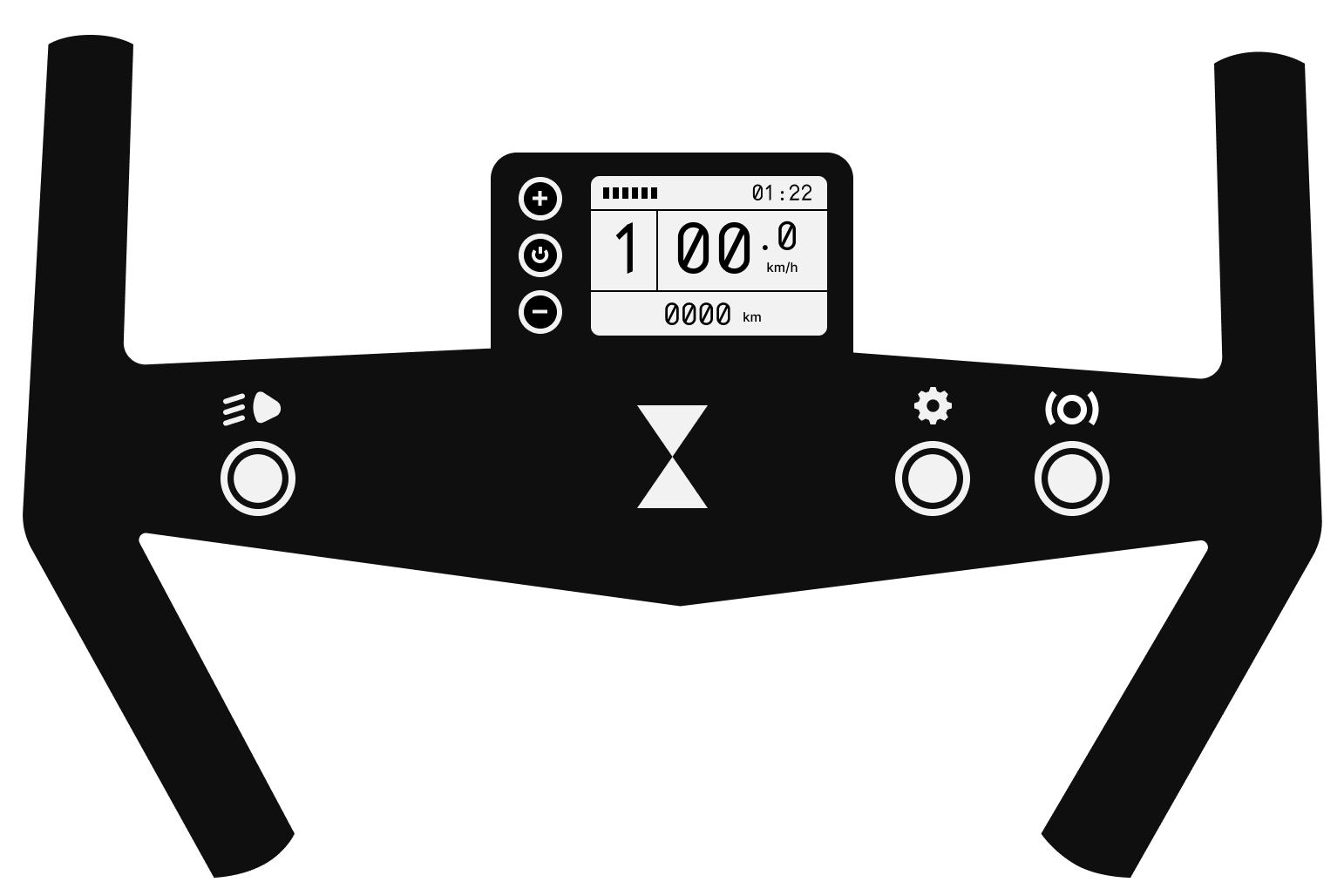 Chainless Driving System
The innovative design, which eliminates the traditional bicycle chain, dramatically simplifies the entire system, significantly reducing the frequency of required maintenance. The system offers a smoother and quieter ride, providing much more reliable performance. The system imitates a stepless gear ratio, eliminating the need for traditional shifting mechanisms and providing maximum comfort.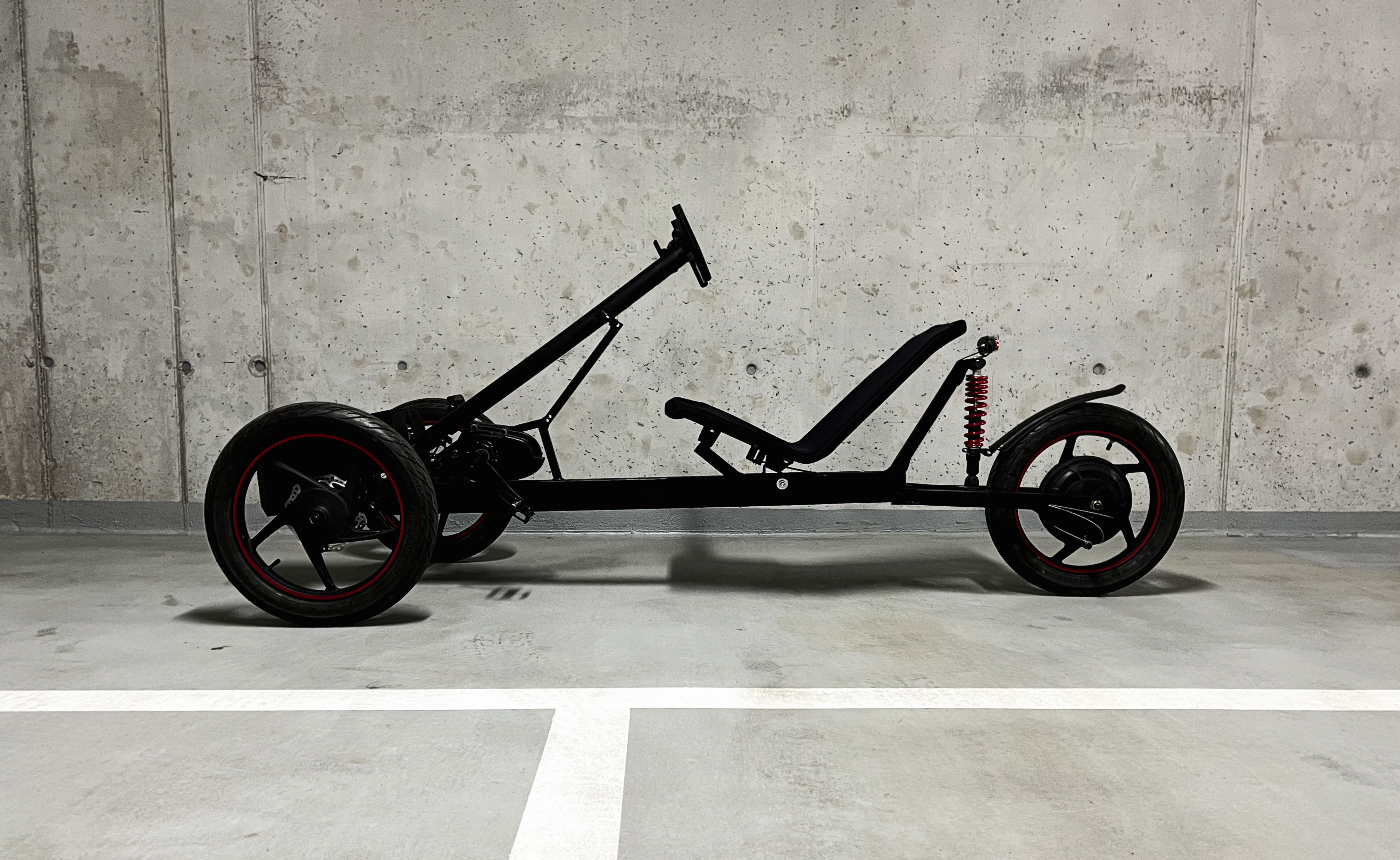 Front brakes — hydraulic discs
The front hydraulic disc brakes have extremely fast response and high braking power. They ensure safety even in those most critical riding moments.
Rear drum brake
The drum brake is a proven and therefore enormously reliable braking power.
Significantly greater stability
Wider base and three wheels, much greater vehicle visibility and braking power, incredibly comfortable seat and battery power. Choose Trike to enter the 21st century of city mobility.
It makes moving around cities made extremaly easy
Trike Zero allows you to move smoothly through cities, allowing you to use roads when they are empty and bike paths when you encounter a traffic jam.
"Good luck with this machine, as it seems to be a promising project."
Kuba Klawiter
"I am positively surprised [...]"
Radosław Panas
Experts' reviews
Trike enables you to move easier and faster around the cities
Initiated with great passion and driven by the important goal of simplifying city transportation, Teleport Trike is the bike of the future available in the present.