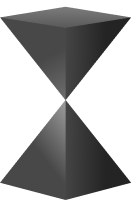 Cross is an off-road version of Teleport Trike ― an electric vehicle powered by both electricity and muscles.
Intuitive and extremely functional steering wheel
The Trike's steering wheel is equipped with intelligent light control, a built-in speedometer and odometer for intuitive control of the vehicle.
Chain Driving System
Designed with precision engineering and advanced materials, the system is a crucial component that ensures smooth and efficient power transfer, enabling riders to experience a seamless and exhilarating journey.
Hydraulic brakes
The hydraulic disc brakes placed in both the front and rear wheels have extremely fast response and high braking power. They ensure safety even in those most critical riding moments.
The perfect way to get relaxed
Trike Cross is an off-road Teleport model that is ideal for recreational use.
25 km/h
Speed
Maximum speed of Trike on public roads.
100km
Range
The full range of Trike Cross.
3h
Charging
The time of charging from 20% to 80%.
Enormous stability, great safety
Wider base and three wheels, much greater vehicle visibility and braking power, incredibly comfortable seat and battery power. This is what Teleport Trike is.
"Good luck with this machine, as it seems to be a promising project."
Kuba Klawiter
"I am positively surprised [...]"
Radosław Panas
Trike enables you to move easier and faster around rough terrain
Initiated with great passion and driven by the important goal of simplifying transportation, Teleport Trike is the bike of the future available in the present.